This post contains affiliate links. Which means I will make a commission at no extra cost to you from qualifying purchases.
Starting a blog is easy, isn't it? Nowadays everybody is blogging, your friends, your siblings, your neighbors… but what makes you stand out of the crowd is the blog that is profitable which will bring a consistent income and which will help your audience with their concerned issues.
So to start a successful blog, there are certain things that you need to keep in mind which will not only be profitable for you in a long run but can make your blog successful in a short period of time.
1. Have a business-oriented mindset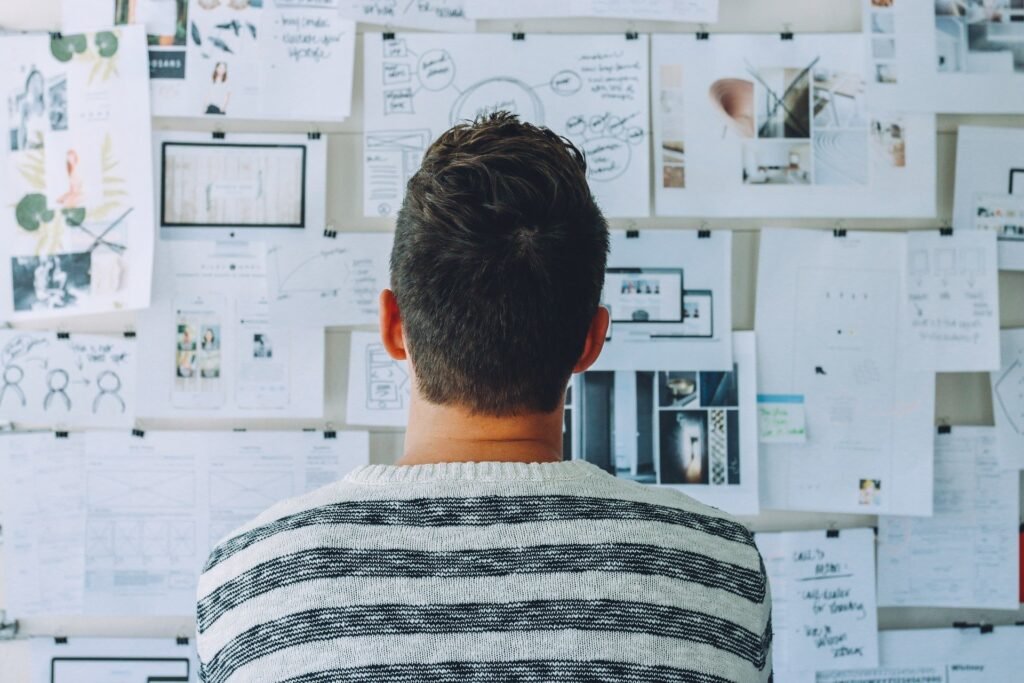 Focus on what you actually want out of your blog. Are you planning to pen down your hobbies?do you want to treat your blog like a journal? they do work! yessss, they do.
I would love to do that over my business-oriented blog too! it's a perfect way to just be more laid back and share our beautiful thoughts with the world.
Or are you more interested in making some consistent income by helping people solve their problems/issues and treat your blog like a business?

The only difference among these two sides of blogging is that, for hobby blogging, you do not need to have any specific goals or strategy in place but when it comes to starting a business-oriented blog you need to have a plan, the correct mindset, you need to have goals and strategy in place, you need to be consistent, have techniques and tactics that you know will work out for your blogging business. To make your blog successful, you will need to constantly re-evaluate strategies like what's working best, what's not.

So, the first step is to make sure that you are focused to have a business-oriented mindset instead of being hobby-oriented.
To start a blog that actually makes money, you need to think like a business owner. It doesn't matter if you want your blog to be a side hustle or want to be a full-time job.
The truth is, every business sells something or the other. When your blog is up for business, you will have the independence to create your own products, services that will help you generate income faster and make a living out for your blog.
2. Focus on one Niche (Category)

A niche simply means a category. Make sure that you have a very defined targeted audience. This is what will help you stand out from all other millions of blogs.
It can be tempting to write about everything under this huge sky of this blogging world. The more niches you decide to blog the harder it is going to be for your to focus and stand out. Not only that, it will actually take you longer to start making money from your blog.

Instead of writing about all things or I would rather call categories, you need to write something that's really awesome on that one topic. Focusing on one niche is simpler and less complicated when you want to start a blog that will bring you money and will help you build your brand and authority faster.
Cutting down on your niche is going to help you in a lot of ways. People will show up to your blog when they all know exactly what you're all about if you cover one specific topic. It will help you build your brand which will help during taking affiliate programs and sponsorships.

If you are focused on juggling everything from fashion to lifestyle to beauty to food recipes it's going to be a lot harder for you to stand out and actually get your blog discovered.
When you are running a blogging business, you need to take off the stress as much as possible that you can and make sure you have a very narrow-focused niche. So try to just pick one niche/category to start your successful blog.

3. Focus on the right traffic source
A blog without a reader is a blog that will never make any money. If your blog has no readers no viewers coming on your website to read your blog post it will not really be able to generate any money.
You need to focus on bringing new visitors to your website right from the very beginning. This is what is going to help you grow your blog faster and start making money in the early stages.

Social media is a boon to bloggers like you and me! but you need to understand to stop wasting time on multiple social media platforms. If you try to be everywhere then you won't really grow anywhere and that's the saddest truth.
I have wasted my precious time promoting my blogs on multiple social media platforms at the beginning instead of focusing and utilizing my time in creating content for my blog. It feels great to hit that 10 thousand followers on multiple social media but do they really yield you the income?

I really wished someone had told me when I started my blogs to stop wasting time on multiple social media platforms and concentrate on just one at the beginning.

The main source of traffic that new bloggers focus on the beginning is the famous search engine – Google. But the biggest downside that most new bloggers don't realize is that when it comes to google it actually takes a couple of years until they start showing your website in their search results.
That means, for the first few years of blogging you won't see decent traffic on your website and that is the last thing that you want after putting out so much effort and time in creating your wonderful content.
So my advice to you all new bloggers is to stop wasting time focusing on getting ranked in Google at the very beginning. Said that the second-best source of traffic for newbie bloggers would definitely be from Pinterest!

Pinterest is not just a social media platform, it's a search engine. Pinterest is my favorite source of generating traffic on my websites. I have been able to grow my other blogs in a short period of time. You do not need to wait for a couple of years before you start to see traffic on your website when using Pinterest.
The best part of Pinterest is that it's a search engine and it is designed to get people to click your link and go directly to your website. That is going to generate a good amount of traffic to your blog and is going to help you earn a good & consistent income.

Now saying that, doesn't mean you should not be focusing on other social media platforms. But being a new blogger, at the beginning try to focus on one traffic source at a time and once you have built your brand then move to another traffic source like Facebook, Instagram, Reddit, Quora, etc.
4. Take your Blog Seriously!
Be serious about blogging. Blogging is hard, it takes time and energy. You need to treat your blog like a business. Invest in your blog!

Many new bloggers start their blogs on free platforms. I know it might be too risky for some people to invest in a domain and hosting at first when you are not sure about where and how far this whole blogging journey is going to take you.
I get you. No doubt, you would be hesitant to invest in hosting and domain but the thing to know is that, once you publish your content on these free blogging sites you don't own your content, they do!
For whatever reason, if they decide that your website should be taken down they have the right to do so. That means, all the hard work that you have put in will get disappear in thin air and you won't be able to do anything about it.
If you are keen on building a profitable blogging business that will bring in consistent income for a long period of time, you need to own your content!

Pay for your domain, pay for hosting without doubting your potential. Take that risk, commit to your blog for at least a year.
Blogging requires time & effort. Experiment, learn, write good content not perfect but good, build a solid blog, move your way up but do not start your blog on the free platform if you are really really serious about building a profitable blogging business.

Give yourself at least one year before you finally give up on the whole blogging journey cause that's going to help you understand and implement the resources required to grow your blog.
You might take less time or more time to start making money from your blog but if you invest in the right resources and show up consistently you are going to be a successful blogger much faster.
5. Set goals for your blogging journey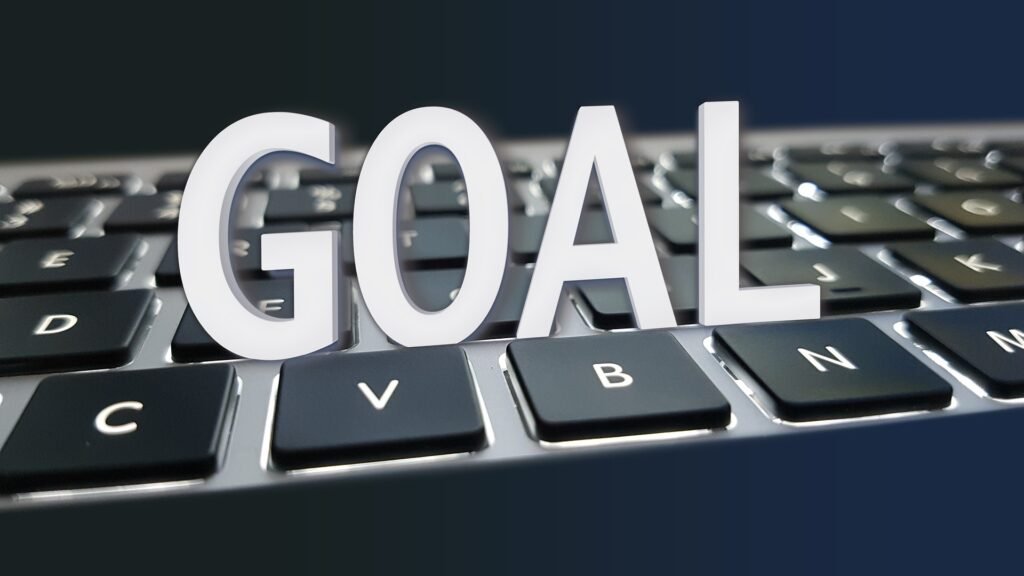 Just like setting life goals, business goals you need to set and write down your blogging goals if you want to pursue your blogging career.
You need to set a routine, a content calendar, post ideas, you need to assign the time of the day when you will work on your blog.
Set specific goals on how much you want to earn in the first six months of blogging and what actions and resources you will need to achieve this goal.
Before even starting your first blog post or even purchasing a domain and hosting be clear about your goals. Write them down. Stick with it and start a successful and profitable blogging journey.
Thank you for stopping by….
Eralivine helps you to get more productive, take a step in self-improvement & personal development and help guide beginners with their blogging journey
If that's what you are looking out for, then let's connect on social media!