The new year is here and we have already by now set our personal goals, health goals & financial goals. Likewise, it's important to set specific goals for your blogging business too.
Whether you just started your blog or have been blogging for quite some time now and want to get your blog to the next level, then you need to set some realistic & attainable goals.
You need to set real & specific goals in order to get your blog to generate more income, increase traffic to your website, and when you want more readers, more followers on your social media.

This is a perfect time to sit down with your planner and make very specific deadline goals for your blog. Now if you have already set your blogging goals for the new year, that's amazing!! this blog post is just to provide you with some ideas and some inspiration to get started.
Disclaimer: This post contains affiliate links. This means I will earn a small commission at no extra cost to you from qualifying purchases.
These goals are what I set for my new year to umph up my blogging business. These are not goals that you have to set for yourself or you need to accomplish within your first year of blogging. This is just what I think is a good way to set goals for yourself if you want to grow your blog.
You need to set realistic goals that are attainable and lead a clear path to getting you to where you want to be. Setting realistic, measurable, and attainable goals will allow you to succeed with your blog with regards to more traffic and more income from your website especially if you are looking to make a big leap to become a full-time blogger.

Writing out very specific goals not only helps you stay organized but when you do finally sit down and work on your business you get a clear idea, the main highlights of where your blogging business is heading, and what efforts need to be put in. It will give you a clear view to achieve what you want from your blog.

So today let's walk through not only the importance of setting goals for your blog in the first place but how to actually set those goals to make them more realistic, attainable and measurable.
For that we are going to set S-M-A-R-T goals that stand for:
Specific
Measurable
Achievable
Relevant
Time-Bound
So let's start…..
1. Sit down & start writing your goals
It may be surprising how many of us fail in doing this first step. It's such a minimal step but we tend to avoid it or overlook it.
Just sit down, take your planner & your calendar along with you and write down the clear course of action. Write down a solid deadline, a specific goal that is going to dictate the actions you take that will help you achieve your goals.
If you cannot find a time to sit down and write this, then having a "blogging business" might not be the best fit for you.
2. Choose a specific goals
Be specific, for example, say I want to make $100 a month or $200 a month from my blog, I aspire to have 50-100 email subscribers this month, I want to reach 5k readers, I want to create a product by the 31st of January, I want to write 20 different blog post in the next six months and so on.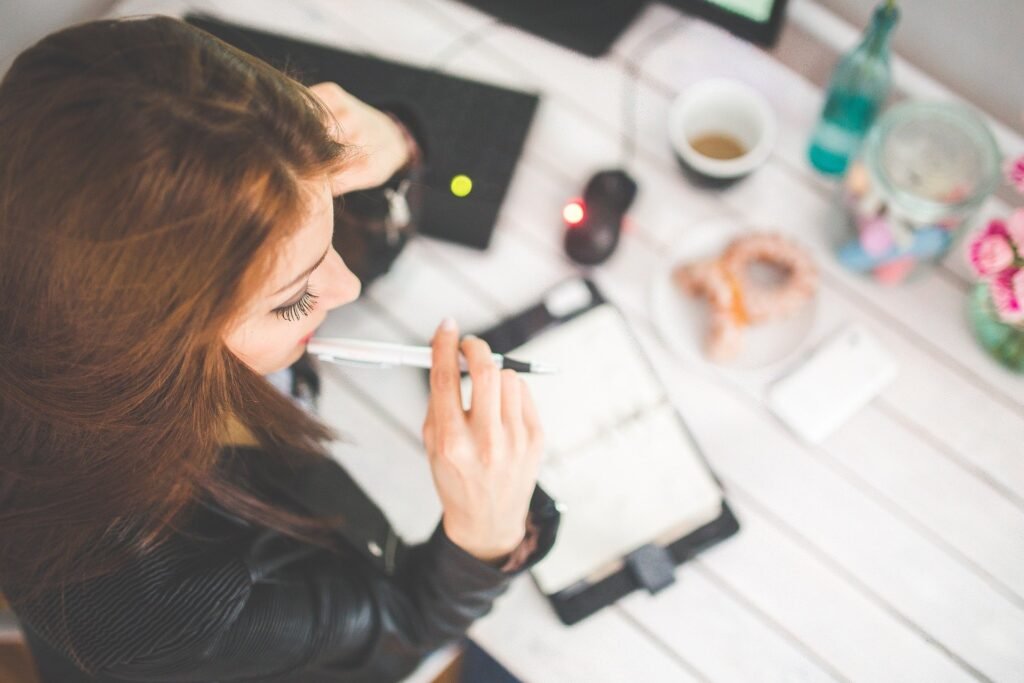 Instead of vaguely saying I want to start a successful blogging business and make more money from my blog or increase my social media traffic, focus on specific goals like the one above.

Having a very specific goal already written down means that you are more likely to stay focused on what actually needs to be done. You can quickly look at your written goals in your planner and know what your priorities are and what extra stuff you need to do or don't.
These are very specific goals, so think about all the to-dos, tasks, or things that you really want to accomplish. Look at that calendar in your planner and choose the actual date, be specific in whatever goal you set for blogging.
3. Choose a measureable goals

The goals we talked about in the previous point are pretty easy to measure. We are quite aware that if we publish as frequently as we can we will see much more traffic coming for our site.
Using analytics whether google, Pinterest you will know how much income you are generating. But at this stage, it will be really helpful if you break your goals down in much smaller specific increments that are going to be easier to measure when it comes to the time frame of days, weeks, or months.
These little steps are the things that are going to make your goals feel more real and more attainable something you can work towards each and every day.
Let's say you are aiming to earn $200 a month. Now let's break this down into how many dollars you will need to earn in one week to get close to achieving that goal.
For earning that amount a week, you need to have your target set as to how many blog posts you need to publish. Is it going to be one, two, or three?
Is your content ready, look at your calendar your planner, it's the best way to know what is coming up and what you need to start working on.
Setting smaller specific measurable goals really helps to motivate us and it keeps us working which is the entire goal of this exercise.
6 Easy & Free Ways To Increase Traffic On Your Website Fast
How To Start A Blog That Actually Makes Money
7 Blogging Mistakes To Avoid (For Beginners)
4.
Set goals that are achievable

We all want to be successful in our blogging journey. It's quite tempting to see how other experienced bloggers are successful in performing well on social media and you want to achieve that same kind of results in a short time span.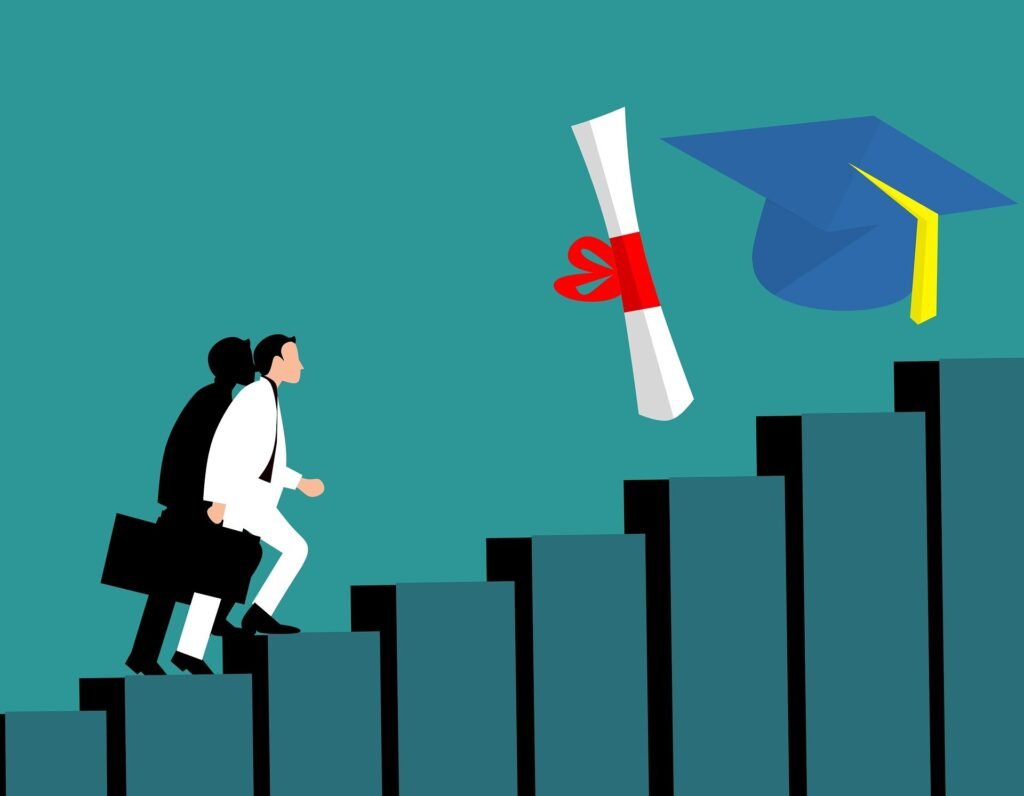 But remember, blogging is a long-term investment. It takes time. For some, success might come early for some it might take years.
The thing about blogging is that if you are consistent and able to set achievable goals your blog is going to pick up the momentum as you go. It is difficult to grow from zero to five thousand audiences than it's going to be to get 10K to 20K.

Be confident, for an article that you just published yesterday you are not going to have a thousand readers or million followers in the next few weeks.
You are not going to attract thousands of people to your email list in just one or two months. Blogging takes time and setting yourself up with unrealistic goals is a sure shot track to eventually giving up on your blog altogether.
So to set an achievable and realistic goal you need to look into your inventory that is looking at where were you last month in your blog analytics, how far you have come since you began.
Look at your statistic, track your traffic growth, look at how much income you have been generating from your site, and how your graph is looking so you can begin to project what looks real and start moving forward.
Now if your goal is to make say 50k in your first year of blogging but right now you are not generating any income from your blog then maybe this isn't the most achievable or rather realistic way to begin.
Instead set a goal of reaching say a one thousand dollars in one single month that would be an achievable and realistic place to start if you are making efforts to publish your content consistently and promoting your work efficiently.
5. Relevance
Choose a goal that is going to be most relevant to you. Don't chase other bloggers.
Maybe you are not keen on increasing your income at this stage but instead, want to focus on building up an audience first that will come to your site and eventually increase your website traffic and bring you money.
Or, you may not be interested in building up your email list right away but more focused on getting a good amount of followers on social media.
There are lots of factors that decide what kinds of goals are relevant to you. See what are the motivating factors that got you started with your blog in the first place and try to fit your goal.
6. Time Bound
Make sure the goals you make have a very specific deadline. Without actual solid deadline goals, ie time-bound goals it is going to be hard to track the growth of your blog and see it making progress.
You need to pull up your socks and think it this way, if you are treating your blog as a real business then you will need to have due dates, deadlines right?
If you need to publish a blog post say by Wednesday at 4 pm then in order to succeed as a successful blogger you need to have some sort of discipline for yourself.
Set real deadlines on your calendar for all the activities that go at the backend of blogging. Setting time-bound goals are going to take your growth graph up towards your bigger more important goals.
Something like setting a deadline each week or month for publishing a blog post on your website is really healthy way to stay with your commitment to achieving your larger goals.
Now don't feel like you have to limit yourself with these goals, you should definitely aim for more than that but if you are just starting and aren't sure where to start then start here and then broaden your horizons beyond that.
So as usual, I would like to know do you set your blogging goals for the new year or intend to start setting goals this year for 2022?
I hope this blog post helps you to set SMART blogging goals which will surely help you succeed in your blogging business.
You may follow Eralivine on Pinterest, Facebook & Instagram for more information on blogging, self-improvement and simple, mindful & productive living.
Thank you for stopping by….
Eralivine helps you to get more productive, take a step in self-improvement & personal development and help guide beginners with their blogging journey
If that's what you are looking out for, then let's connect on social media!