This is one of those frequently asked questions about how to pick a profitable niche for your blog.
What is a niche?
Niche means category like food, fashion, finance, and so on. Now the first thing to remember here is when you start a blog you actually want to have a blog that you can convert into a business in the long run.
Picking the right niche from the beginning itself is an important part of starting a blog instead of blogging for a couple of years and then realizing that this was not something that you were into.

Narrowing down your niche is a really important step in building a profitable blog. If you try to help everyone and select a very broad niche, you are probably not going to reach as many people as you'd like to.
Disclaimer: This post contains affiliate links. This means I will earn a small commission at no extra cost to you from qualifying purchases.
It just becomes easy if you become really proficient at one particular topic and help people in that one category as opposed to trying to spread yourself in this vast digital space.

Also, you want to make sure that, all the time that you invest in developing your blog is actually going to lead you to something far better.
You don't want to have a blog that you can have for a couple of years and earn say 10-20 dollars a month. This is not why you have started your blog in the first place, right?
This kind of beats the whole point of making a living being a full-time blogger.

Think like this, if you have a blog with a specific niche, you identify your strengths with your audience. As they land on your blog page, it's really going to be easy for them to know what your blog is about. And if they are interested in that specific topic they are going to come back to your blog again and again.
Are you into cooking, fashion, gardening? You being very specific makes it much easier to build your business.

So my goal here today is to help you to figure out exactly how you can select a niche that is apt for you and avoid those pitfalls and start a blog in the right profitable niche.

1. Choosing the right passion / interest in your niche

Every professional blogger knows this, this is the foremost step that you need to do as a newbie blogger.
It's important to choose a niche for your blog that you are passionate about or at least to have some interest or expertise otherwise it becomes very tedious and finally leads to burnout.
While choosing a niche you need to know your skills, you need to know the things that you are good at, that you want to be able to teach people, things that you know you have really mastered that blend with your passion.
Understanding what is the trending topic that might interest people. What is the topic on which you will be able to solve a problem, provide the right solution?
Bing said that I would also like to emphasize that starting a blog about something that you are passionate about doesn't always mean that it will convert into a profitable blog.
For example, let's say I am passionate about astrology and have significant knowledge about the same. But that does not mean there is a huge market out there for people who will actually come and pay for my services or products through my blog.
Or maybe I am passionate about astrology but absolutely not interested in teaching astrology to anyone for the next ten to five years so it's definitely not a niche I would want to be in.
Passion alone isn't enough to qualify a successful profitable blogging niche here. You will need to put in your interest, your enthusiasm in your blog.
2. Make a list of 50 blog ideas in your niche
Now if you are building a profitable blog you should aim for the long term. You want to be able to write blogpost consistently throughout the year. Provide value to people, help them in solving their problems.
You should likely want to come up with a few blog post ideas when you brainstorm to select your niche.
If you can't even come up with a list of 50 blog post ideas under the niche that you have selected then it's time to kind of look around and see if theirs a way you can broaden a little bit.
The topic that you select for your blog should be in-depth. You need to figure out if the niche that you are picking isn't too narrow or small.
Ask yourself how deep you can go with this niche, can you write say further 100 blog posts in this given niche if the answer is no then you need to rethink your niche strategy.
3. Niche that excites your skills
Do not choose a niche simply because of the idea of earning money. One thing that is going to backfire here is that you'll probably burn out very quickly because you are into something and you are not passionate about it.
People can sense the lack of enthusiasm by reading your blog post.
If you are writing a blog post for the sake of writing, you are not putting your 100% into it, not enthusiastic in your words but just scribbling for the sake of money, people are going to notice it and if they don't see a passion or your skill involved in the niche they are likely to just kind of pick up and go to the next blog and find something better that would be of help to them.
You need to find a niche that excites you, motivates you to sit and jot down your content every single day.
4. Products & services.
Now to have a profitable blog, many bloggers especially beginner bloggers mostly rely on passive income sources such as advertisements, sponsorship, or affiliates.
But the problem with them especially in a long run is that you are not in control of the income that you generate with these sources.
You need to choose a niche for your blog that is going to actually help generate services or products that you could actually sell in the future.
The only income that you can control in your blogging business is the money built by providing your products and services.
So you need to pick a niche where you can actually offer a physical or digital product / service.
Free & easy ways to increase traffic on your blog
Blogging mistakes to avoid (Beginner Bloggers)
How to start a profitable blog that brings consistent money
How to set blogging goals for success 2022
5. Monetization
To choose a profitable blogging niche, you need to give some thought to monetization methods.
Think about how can you turn your blog visitors into your source of income. Is your niche going to do well with advertising, sponsorship, affiliate, or by selling your own products and services?
You need to consider all this before choosing your niche. This is because monetization methods differ from blog to blog.
For example, food blogs make most of their income via advertisements as they are able to get a lot of traffic from social media platforms.
Likewise, if your niche is into digital products you will most probably earn via affiliates links. If you are into making say ceramic pots then earning by selling your product will be far more beneficial for you. So think about monetization before choosing a perfect niche for you.
So these are some of the tips to choose the correct niche for your blog that is going to be profitable for your blogging business in the long run.
I hope you find this post useful.
You may follow Eralivine on Pinterest, Facebook & Instagram for more information on blogging, self-improvement and simple, mindful & productive living.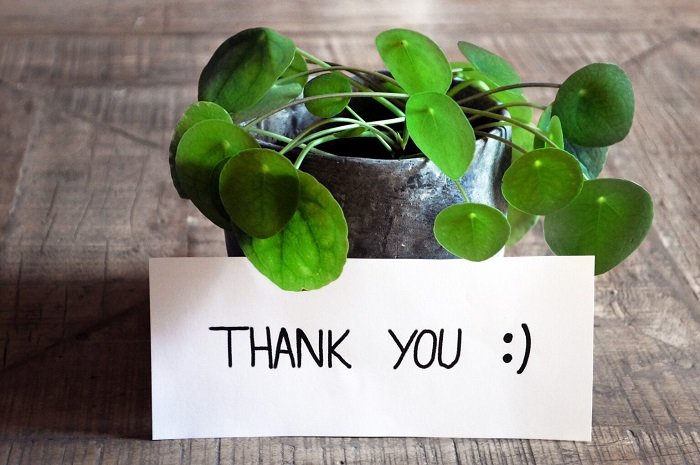 Thank you for stopping by….
Eralivine helps you to get more productive, take a step in self-improvement & personal development and help guide beginners with their blogging journey
If that's what you are looking out for, then let's connect on social media!