As beginner bloggers, we have all been there and no doubt it sometimes demotivates us. It's a harsh truth especially for beginner bloggers and something that we are secretly and constantly worried about.

Many times we doubt ourselves, is it because I am not a good writer? or is it because people don't like me? where am I going wrong? and many such countless thoughts….
But here's the deal. First of all, nothing is personal here so don't take it in that spirit. Starting a blog is easy but to put it out in front of a huge audience is challenging.
Disclaimer: This post contains affiliate links. This means I will earn a small commission at no extra cost to you from qualifying purchases.
Today let's discuss why no one is following your blog, why nobody is reading your content. There might be some minor but grave issues that needs to be considered when you put out the content in front of your audience. So let's begin.
1. You are writing about too many topics
This is probably the most important reason I think people might not like to revisit your blog. Writing about too many different topics can confuse your target audience.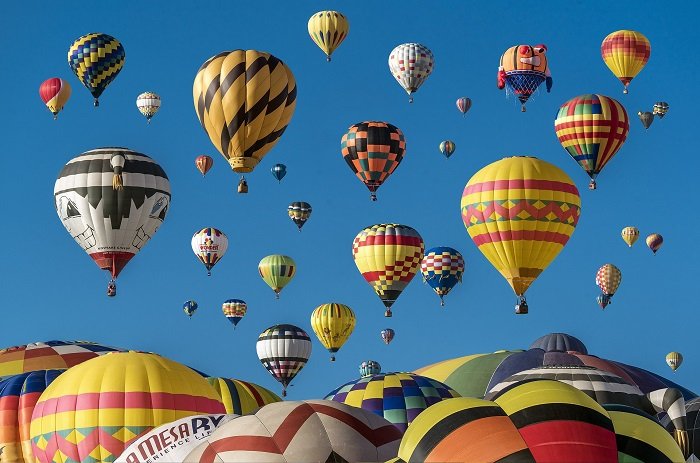 When somebody lands on your blog they need to quickly identify you as someone who is an expert in a certain niche/topic.
Now if I begin to write about food, gardening, travel, health these are way too many topics that are not even actually related to each other.
If you choose too many topics under one website it is harder for your blog to attract the right audience and in turn get more traffic as it seems you aren't identifying yourself as an authority in a specific niche (area).
2. Not choosing a specific niche
It seems like everybody nowadays can be a professional blogger. We have so many things to write about.
Now one thing to remember here as a new blogger is, people have been blogging for decades. They already have a huge established following that they can harness.
Now as in 2022 if you look, we have tons of bloggers writing about tons of topics. It's quite hard to attract a huge amount of readers if your niche is too broad.
Having a specific niche will help attract your target audience. It will help build more engagement with your blog post and it will help build up a huge readership.
For example, don't just be a food blogger or say a mommy blogger. You have got to be more specific than that. There are tons and tons of food & mommy blogger out there who have a huge following already. So what's unique about your blog that might attract your readers?
Now let's say if you own a food blog then don't just be a food blogger. Niche down, be a vegetarian food blogger, keto-friendly food blogger, vegan food blogger or say kids recipe blogger and so forth.
I personally have done this and let me tell you having a specific category underneath your niche really gives you an edge of being an expert in that very specific area.
3. You don't outline your blog properly
This often happens when we are very new to this blogging world and actually don't know what the heck we are doing.
In the beginning, every blogger's content stinks (harsh truth) but it does and you know what? it's perfectly OK.
But eventually, you need to figure out to correctly outline your content that will make it easy for your readers to understand the flow.
Now what I mean here is that, now if I am writing say about a recipe and at the very beginning if I start writing down all the ingredient list followed by some background of the recipe and lastly by providing the method of how to actually make the dish and end with shabby photographs then my friend… this is a perfect recipe for someone to immediately click on that close tab on your blog and move to another much more organized website.
In this case the ideal flow should be:
1 Basic information & background of the recipe
2 Clear image of the dish
3 Ingredients need to make the dish
4 Method of making the recipe
5 Some related links
6 Important notes
You need to be very much organized with your content. Outline your blog in the correct manner. The flow of your content should be very easy to understand and your audience can consume that information in little bite-size pieces which makes it easy for them to read which leads us to our next point.
4. Your blog post have huge paragraphs
Let me tell you one thing, all the cool people out there do not have time to sit and read a blog post that has a large huge paragraph that seems like an unending sentence in the first place.
It's important to keep in mind that all of your content needs to be in nice manageable bite-sized chunks. Break them up! Do not have like long 10 sentence paragraph. That's not a proper way to set up your blog post.
You need to understand that our attention spans are typically quite low. You just have 2 to 3 seconds for your readers to make them stay or leave your website.
If you really want your readers to come back for more and enjoy their time and consume your awesome knowledge then break up your paragraphs into small bite-size chunks.
Use bullet pointers, keep your paragraphs short, add images, add videos in between your small paragraphs.
A blog post that is broken up into bite-size chunks not only helps your readers stay hooked to your content but also the whole blog post looks softer on the eyes and easier to read through.
5. Your website is terribly designed
Now don't get me wrong here. By terrible I mean there are some things that as beginner bloggers we often tend to overlook when we set up our website. There are a couple of things that go wrong, really really wrong and you may not notice it.
A. Your page takes a lot of time to load
Now, to be honest, if I click on a website and if it is taking a way toooo long for the page to load then that's a bummer, my friend!
Your readers are not going to wait for 10 seconds also for your page to load properly. There are tools that help in increasing your website speed, use them. See to it that your pages load faster within 2 to 3 seconds otherwise there are high chances that readers would not revisit your blog in future.
B. Your colour scheme is awful
Now when a reader comes to your blog, they are looking for a good reading experience. I have seen some websites wherein very bright florescent types of colours were used as a background along with unmatching text colours.
It kills the mood! at least for me. When you design your website, try to keep it minimal. Keep your blog theme simple, try to use black readable fonts on a white or cream background. Keep a proper font size, not too big not too small. Not only it looks elegant but also easy on the eyes of your readers.
C. It's hard to navigate
Now you have put on a beautiful website. Your colour schemes are great. You have your logo displayed. Your website now looks gorgeous but….hey I am unable to find that "search button"! Oh, man! I can't find any categories specified on your blog. How will I find what I am looking for? This happens….it does.
Make sure that your website isn't hard to navigate. Use the search bar, make sure your content is categorized for your readers to easily get through.
Make sure your permalinks are shorts and relevant to the topic.
Use menu bars, side widgets, use social media icons to get connected. Have subcategories that way if your readers are looking for something specific in your niche they can easily find it out. You want to keep things as simple, as easy to navigate as possible.
You may also like these related articles:
How to choose a profitable niche for your blog
Free & easy ways to increase traffic on your blog
Blogging mistakes to avoid (Beginner Bloggers)
How to start a profitable blog that brings consistent money
How to set blogging goals for success 2022
6. You are not using keywords
Keywords are the backbone of every content. Using relevant keywords in your blog post is essential.
When you want to build your blog and turn it into a blogging business, you just can sit and start typing the words as they come to your mind.
Writing a blog post takes time. To drive traffic you need to research the keywords that people are looking out for. You need to include the keywords that people are searching for when they are looking for content that is similar to yours.
The best approach to find keywords is to use low competition keywords.
7. Your blog doesn't answer your reader's questions
There are two types of blogs. One is a hobby blog and the other is an informative blog.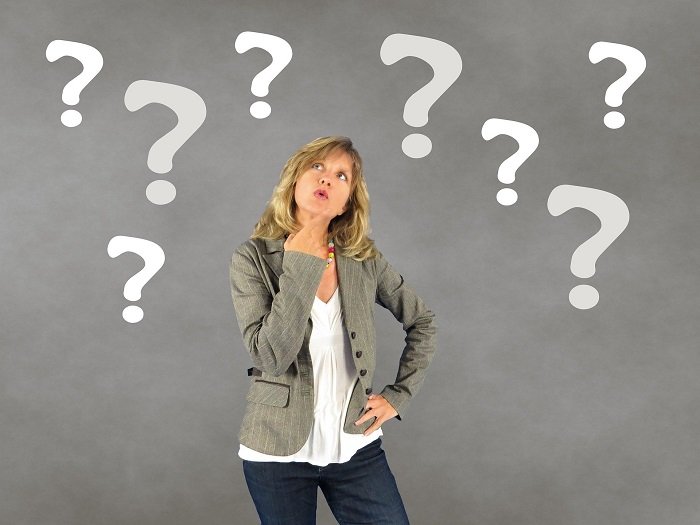 When you are into the blogging business, you are most probably looking out for ways to help people, answer their queries, teach them new things instead of writing about how you spent your Sunday evening.
When people land on your website they are looking for answers to their queries. Every single piece of your content is an opportunity that teaches something or answers someone's query.
So when someone comes and reads your blog post they should benefit from it. They should leave your blog feeling like they have learned something or got the answer they were looking out for or they got inspired by something that you wrote.
If your blog does not answer your reader's questions there are chances that they will not like to revisit your blog again.
8. You are not consistent
Consistency is the key to success.
People won't stop by to read your blog if you can't be relied upon to deliver quality content consistently. Posting out your content once every month or once every two months just doesn't work.
Neither you can just post continuously for say a whole month and then take a long break for the next 5 months.
Your blog post needs to come out regularly, every week or twice a week or thrice. The more you post the better. This is going to help you build your audience and they are the ones who will come back to you cause you constantly have new ideas and fresh content for them.
9. You are not focused on your target audience
Now what I mean by that is if you just decide to write a blog post every week on say "how to keep your home organized" then in the next week you write about "how to grow lemon in your home garden" and so on.
If you are just writing what you want to write, what comes to your mind then you are not really focusing on your target audience here.
Who is your audience that would really benefit from your content? You probably are not going to have many readers if you are not focusing on what your targeted audience needs and want from your content.
10. Not promoting your content on right platform
The truth is, no one is going to read your new blog post unless and until it ranks on the 1st page of google or (an easy way) you actually promote your content.
People need to get on to your site and read your article. Don't be shy about using social media. Just push out your awesome content in front of your readers.
We are living in the age of social media which is a boon to bloggers like us. There are a lot of ways we can promote our blogpost now, there's youtube, Facebook, Reddit, Instagram, tick-tock, Pinterest and so many more.
But the important thing to keep in mind is to choose a handful of platforms to share your content. Do not try to become an expert in all of them.
The key here to remember is, to choose such platforms especially at the beginning that will take your readers to land on your website. Pinterest, Facebook groups and youtube work best as these platforms eventually lead the readers back to your website.
Focus on those main platforms, they have got the audience that you are targeting.
So instead of focusing on building fan following which you will get eventually try to use Pinterest, google, youtube, Twitter that gives more opportunity to get your content in front of your audience, as they can click different links and you can include other related links back to your articles on your site.
This way you are not just building a huge list of followers on social media but building a readers community that is genuinely interested in your content. This way you can bring them to your site and get them on your email list too.
So these are certain things that you as a beginner blogger must keep in mind.
I hope you find this post useful.
You may follow Eralivine on Pinterest, Facebook & Instagram for more information on blogging, self-improvement and simple, mindful & productive living.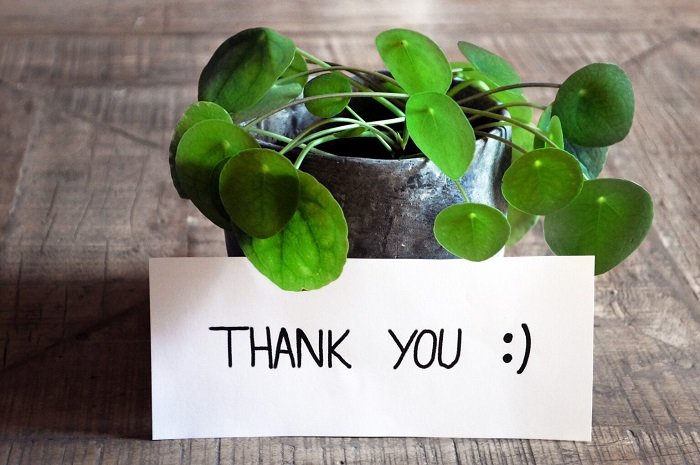 Thank you for stopping by….
Eralivine helps you to get more productive, take a step in self-improvement & personal development and help guide beginners with their blogging journey
If that's what you are looking out for, then let's connect on social media!